Funeral posters and mourning notices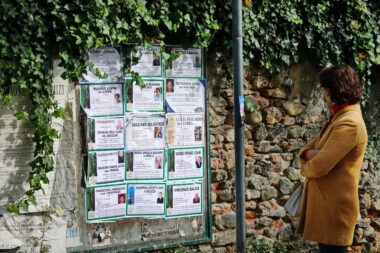 We offer graphic design services for the layout and printing of traditional Italian funeral posters and mourning notices, in accordance with your requests.
We manage the administrative process of requesting authorisations for the publication and posting of mourning notices on the notice boards and in the specific spaces made available by the municipality of reference.
Mourning posters and announcements can be posted in specific spaces and under specific conditions that may vary from municipality to municipality. Our staff will put up the posters in the appropriate spaces, as defined by the municipalities of the Metropolitan City of Milan. Funeral posters cannot be posted in the city of Milan, as the municipal administration has banned the practice.
Funeral notices, and the traditional Italian posters announcing the death of a loved one, serve the purpose of informing the wider community of the loss of the loved one, and to give members of the community and neighbours the opportunity of joining the family in mourning during the funeral ceremony.As well as indicating the name and age of the person who has passed away, the death notice provides information about the time, date and location of the funeral ceremony.