We offer a wide selection of cremation urns, suitable for all requirements and for every economic consideration.
Below we list the different types of cremation urns and describe their main characteristics.
Urns for entombment in a cemetery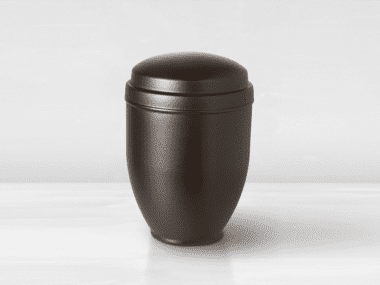 Following cremation, the urn with the ashes can be placed in a designated niche at any cemetery in Milan or in other municipalities.
A single niche can accommodate up to two urns. It is worth considering whether you may want to place a second urn in the same niche in the future, in which case it is advisable to opt for a small metal or wooden urn, to ensure there will be space for the second urn.
Bear in mind that the municipality of Milan includes a simple metal urn in the cost of any cremation carried out at the public crematorium temple in Lambrate cemetery.
Urns for storing ashes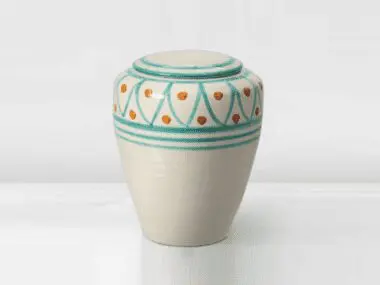 The ashes can also be kept by a relative at their home.
In this case, since the urn will be kept at home, we recommend purchasing an ornamental urn. The most suitable type of cremation urns for this purpose are those in mahogany, walnut and beech wood. Handcrafted ceramic urns are also available, as well as memorial stones.
Urns for scattering ashes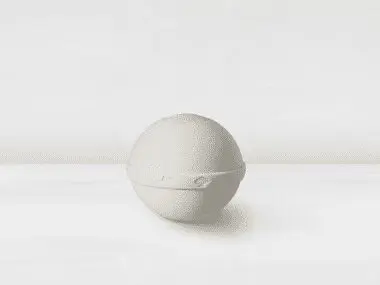 The ashes can be scattered at Lambrate cemetery, or on private property, or in nature.
If you intend to scatter the ashes we recommend using a biodegradable urn. There are biodegradable and eco-compatible cremation urns specifically designed for scattering the ashes on the ground or in rivers, lakes or seas.
CREMATION URN
We offer a wide selection of cremation urns for entombment, keeping at home, or scattering: don't hesitate to CALL US to find out more about our range.