Hearses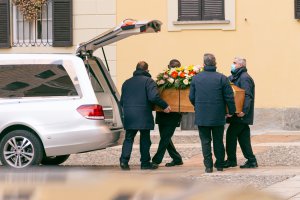 We have our own hearses and carriages, and employ our own fully trained and professional drivers, to meet all funeral transport needs.
To meet a wide range of economic needs we offer a choice of mid-range and premium hearses. Our fleet of vehicles is regularly replenished in order to guarantee safe and modern transport.
All our hearses and carriages comply with the strictest legal and safety standards. Funeral transport can only be carried out with vehicles specifically registered for this purpose and are subject to periodic checks by the public authorities.